Product Summary
The NJM2100D is a low supply voltage and low saturation output voltage operational amplifier. The NJM2100D is applicable to handy type CD, radio cassette CD, and portable DAT, that are digital audio apparatus which require the 5V single supply operation and high output voltage.
Parametrics
NJM2100D absolute maximum ratings: (1)Supply voltage: ±3.5V; (2)Differential Input Voltage: ±7V; (3)Input Voltage: ±3.5V; (4)Power Dissipation: 250mW; (5)Operating Temperature Range: -40℃ to +85℃; (6)Storage Temperature Range: -40℃ to +125℃.
Features
NJM2100M features: (1)Single Supply Operation; (2)Operating Voltage: ±1.0V to ±3.5V; (3)Low Saturation Output Voltage; (4)High Slew Rate: 4V/μs type; (5)package Outline: SOP8; (6)Bipolar Technology.

Diagrams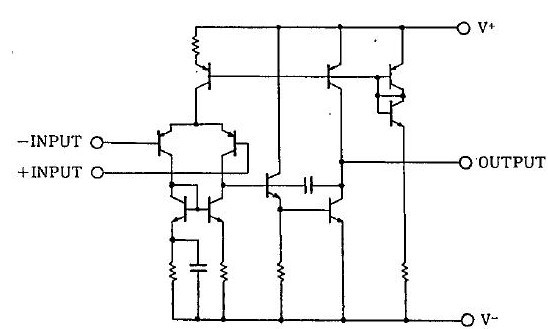 Image
Part No
Mfg
Description
Pricing
(USD)
Quantity

NJM2100D

NJR

Operational Amplifiers - Op Amps Single High V

Data Sheet



| | |
| --- | --- |
| 0-2000: | $0.20 |
| 2000-5000: | $0.19 |
| 5000-10000: | $0.18 |


NJM2100DA

NJR

Operational Amplifiers - Op Amps Dual

Data Sheet

Negotiable